Message from the Chairman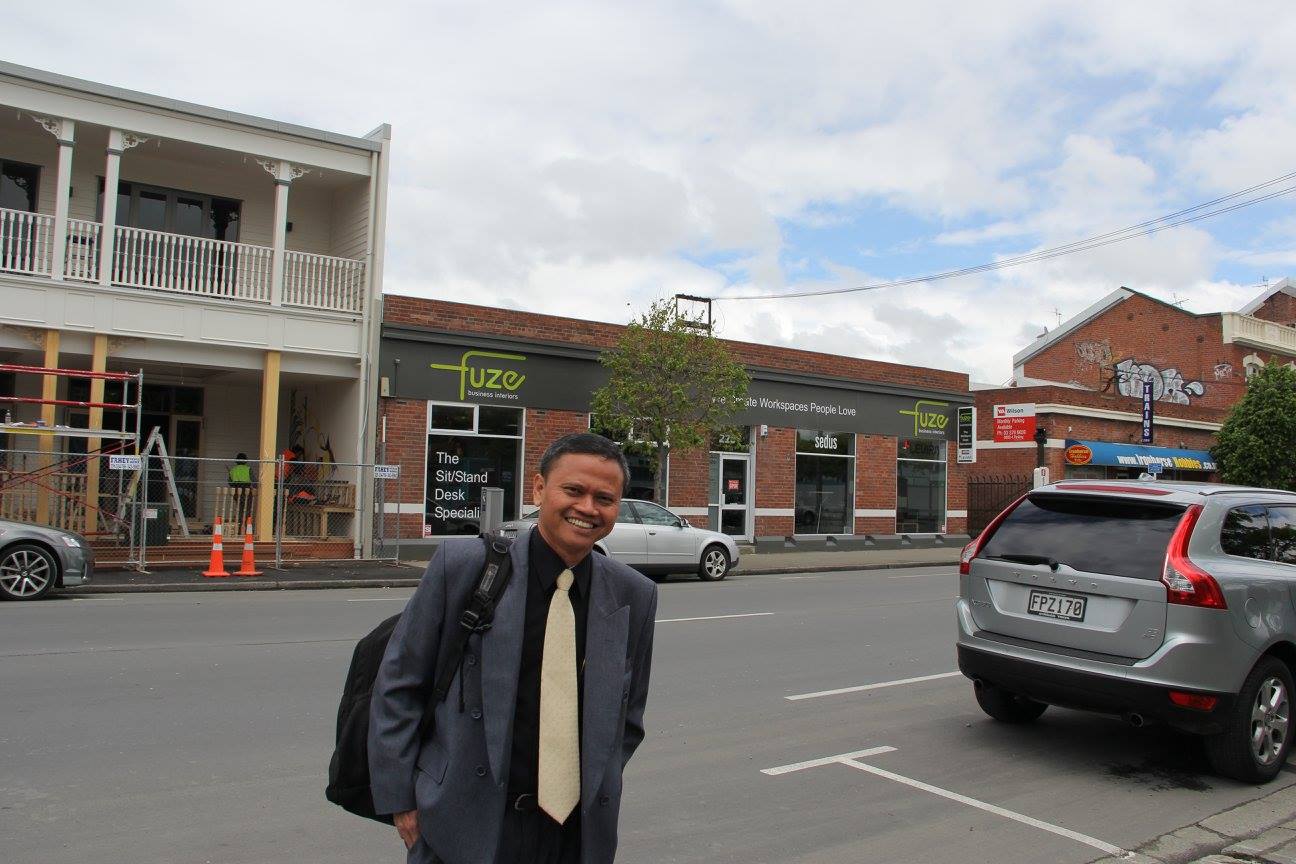 Assalamu'alaikum Wr. Wb.
Pendidikan yang berkualitas tidak hanya dicirikan ilmu pengetahuan dan tehnologi (iptek), tetapi juga dalam pemahaman serta pengalaman nilai-nilai keimanan dan ketakwaan, etika dan kepribadian, estetika, serta peningkatan kualitas jasmani yang dapat meningkatkan daya saing bangsa dan pada gilirannya dapat mengantarkan bangsa indonesia menuju bangsa yang modern dan madani. Hal ini sejalan dengan tujuan pendidikan nasional yaitu mengembangkan potensi peserta didik agar menjadi manusia yang beriman dan bertaqwa kepada tuhan yang maha esa berakhlak mulia, berilmu, cakap, kreatif, mandiri dan menjadi warga Negara demokratis dan tanggung jawab.
Selama ini pembangunan pendidikan tinggi lebih didasarkan pada peningkatan sumber daya manusia (SDM) dalam rangka menyiapkan kemampuan lulusannya untuk siap bekerja kedepan di harapkan pengembangan pendidikan tinggi lebih diarahkan pada perpektif pembentukan manusia Indonesia seutuhnya, dalam arti membangun seluruh potensi manusia agar berkembang menjadi subyek dalam seluruh dimensi kehidupan bermasyarakat dan berbangsa, karena perguruan tinggi tidak terlepas dengan perkembangan lingkungan strategis, baik secara nasional maupun global, dengan demikian perguruan tinggi harus dibangun dalam keterikatannya secara fungsional dengan berbagai bidang kehidupan, dengan berbagai permasalahan dan tantangan yang semakin kompleks.
Global Institute of Technology and Business tidak ingin menambah jumlah pengangguran, untuk itulah maka ada program jaminan kerja dan berwirausaha, bahkan mereka yang sudah bekerja untuk dapat belajar di Global Institute of Technology and Business untuk memberi kesempatan menambah wawasan, meningkatkan pengetahuan dan keterampilan yang pada gilirannya dapat meningkatkan kinerja ditempat kerja masing-masing.
Menyadari bahwa peningkatan SDM melalui perguruan tinggi adalah merupakan suatu investasi yang berdampak jangka panjang, bahkan merupakan salah satu elemen yang menentukan suksesnya suatu bangsa dan negara, karena hasil pendidikan merupakan modal dasar suatu bangsa dan negara, untuk itu perguruan tinggi harus diselenggarakan dengan mengutamakan kualitas.
Wassalamu'alaikum Wr. Wb.
Dr. H. Dedi Royadi, M. Si.
Rektor
Assalamu'alaikum Wr. Wb.
Quality education is not only characterized by scientific and technological knowledge (STEM), but also by understanding and experiencing the values of faith and piety, ethics and character, aesthetics, and the enhancement of physical quality that can enhance the nation's competitiveness and ultimately lead Indonesia towards a modern and civilized nation. This is in line with the national education goals of developing the potential of learners to become individuals who have faith and piety towards the one God, possess noble character, knowledge, competence, creativity, independence, and become responsible citizens in a democratic society.
So far, the development of higher education has been focused on improving human resources (HR) in order to prepare graduates for future employment. However, it is hoped that the development of higher education will be directed towards the perspective of shaping Indonesian individuals holistically, meaning to develop all human potential to become subjects in all dimensions of community and national life. Higher education is inseparable from the strategic developments, both nationally and globally. Therefore, higher education institutions must be built in functional connection with various fields of life, facing complex problems and challenges.
Global Institute of Technology and Business does not want to contribute to the unemployment rate. That's why there are employment and entrepreneurship assurance programs. Even those who are already employed are given the opportunity to learn at Global Institute of Technology and Business to expand their knowledge, enhance their skills, and ultimately improve their performance in their respective workplaces.
Recognizing that improving human resources through higher education is a long-term investment and one of the key elements determining the success of a nation, it is crucial to prioritize quality in the establishment of higher education institutions.
Peace be upon you and the mercy of Allah and His blessings.
Dr. H. Dedi Royadi, M.Si.
Rector